Earlier this year via Season Of Mist, the release of Gargoyl's debut album was announced, a band conformed by Luke Roberts from the band Ayahuasca on vocals and rhythm guitar, Brett Leier on bass, James Knoerl on drums and last but not least; Dave Davidson, the frontman of Revocation on lead guitar.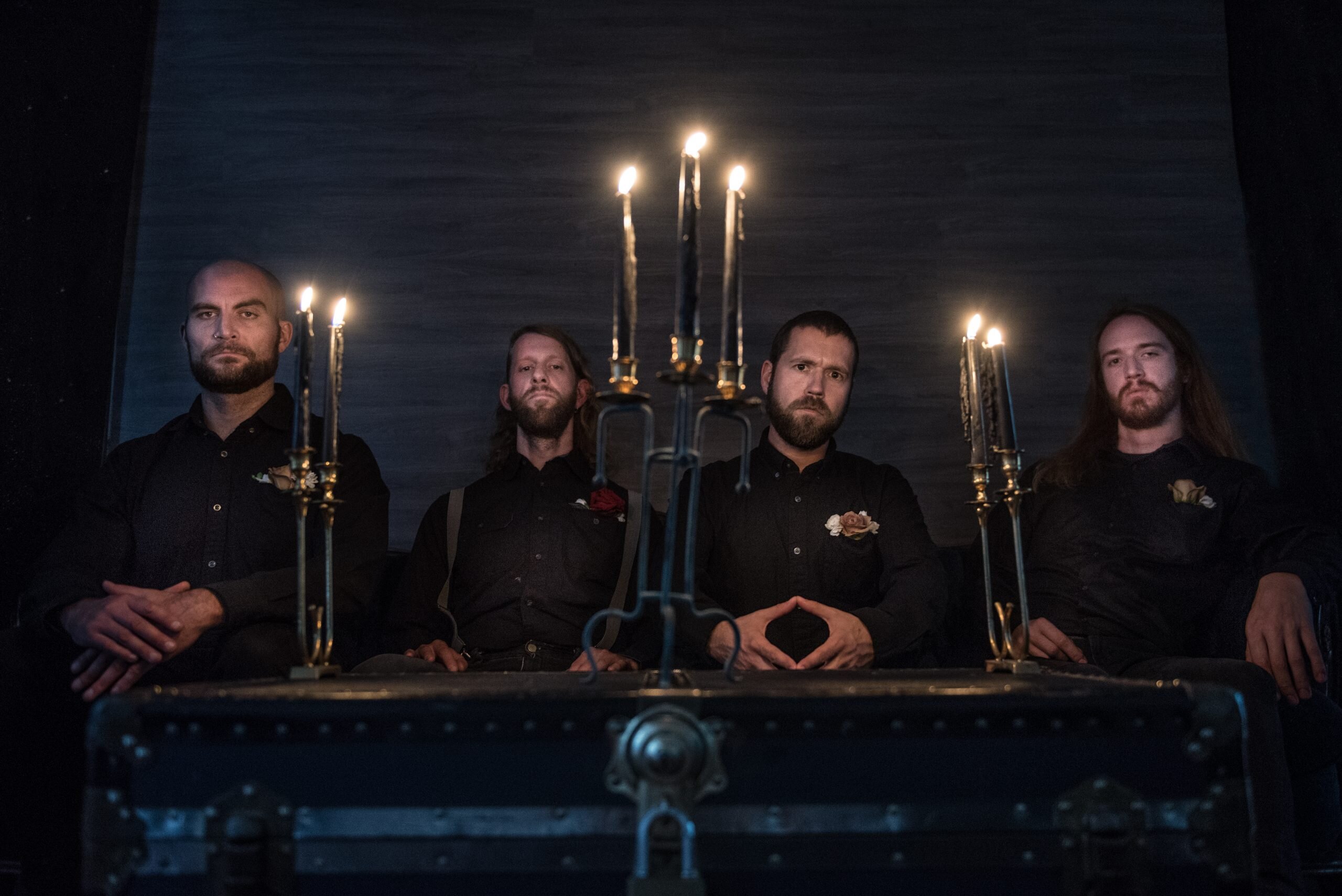 The fact that this release was made through Season Of Mist makes this album very interesting on paper, because this definitely opens up huge possibilities to the experimentation formula that the band wants to add to their sound. A formula that has been described as «Grunge/Black Metal hybrid, Voivod meets Meshuggah and Alice In Chains». Something that can be expected having the participation of one of the most outstanding guitarists in Metal today such as Dave Davidson and will make a lot of people scratch their heads, but when the album plays it proves not only that this description is real, but it also works too well when it comes to execution.

The album begins with «Truth Of A Tyrant», a very harmonious introductory acapella chorus led by the voice of Luke Roberts, which immediately gives way to a riff that marks the beginning of «Plastic Nothing» with the other members of the band. Who as soon as the track starts, show a high level of execution with their respective instruments creating a hypnotic atmosphere full of captivating sections.
The imposing bass of Brett Leier marks the beginning of «Cursed Generation», a song somewhat more direct than its predecessor but still maintains the experimental aspect that the band presents throughout the whole album.

When we arrive at "Electrical Sickness" we find a track that it's like a kind of acid, dark and progressive Jazz where once again Luke Roberts presents a great vocal work that mixes perfectly with the guitar melodies and the gloomy atmosphere of a song guided by the versatile tempos of the drummer James Knoerl.

«Wraith» features a beautiful clean guitar performance from Dave Davidson and Luke Roberts, who not only plays memorable vocal melodies, but also does a great job complementing Davidson's brilliant guitar work. Something that can also be seen in "Ophidian" where Brett Leier also has another great performance on bass.

Continuing with "Nightmare Conspiracy" we can once again appreciate great enveloping sound passages, until we reach a beautiful solo performed by the great Dave Davidson and then move on to the glooming end of this great song.

One aspect to highlight from this album is the identity of every single of the songs, making each track provide different elements to the previous one. Which we can appreciate when listening to "Waltz Dystopia", a song that is an absolute masterclass of riffs and technical, memorable and impeccable melodies by the guitar duo of Davidson/Roberts while James Knoerl and Brett Leier create magic in their roles as drummer and bearish respectively.

Knoerl and Leier's great technique is reaffirmed at the beginning of "Ambivalent I", where they display great rhythmic virtuosity that works perfectly both to enrich the song's compositional intention and to showcase their brilliant technical skills.

Coming almost to the end of the spiral descent that this album represents, we quickly come across "Acid Crown", a great song that in a very similar way to that seen in "Cursed Generation" is presented in a very direct way, but when we reach the bridge, the sudden changes of rhythm that give the songs their own identity. However, this track features a brilliant saxophone solo, something very different from anything previously seen on the entire album.

Closing this great album appears "Asphyxia", with a somewhat melancholic guitar intro that gives way to gloomy verses guided by the melodies sung by Roberts and then goes in a constant crescendo and ends in a storm of riffs that lead to an ending that it feels like a spiraling sound descent.

Gargoyl was presented to the public as an experimental project, but unexpectedly this group has released one of the most outstanding and musically best-executed albums of 2020, and regardless of the countless labels or nuances that can be added to their sound, this is a really spectacular album that really makes us appreciate and enjoy music in all its glory.

Score: 9.5/10
Facebook Comments